Well, you may have heard on the grapevine, (or more than likely, through an automated Amazon email,) that the release date for WICKED HEART has been pushed back by 2 weeks due to unforeseen circumstances. (Sad, but true.)
So to make it up to all my wonderful, patient fans, I've decided to run the pre-order giveaway to end all pre-order giveaways.
Here's the deal: Choose any of the entry options to go into the draw. If you provide proof of your Wicked Heart pre-order, you'll get  5 BONUS entries! Sweet!
(NOTE: You are not required to make a purchase to enter. There are heaps of other options available for bonus entries.)
And now *DRUM ROLL* the EPIC PRIZE:
Firstly, 16 best-selling SIGNED paperbacks from some of the top romance novelists in the world, such as Jamie McGuire, Anna Todd, Christina Lauren, Kristen Ashley, Jennifer Armentrout, Emma Chase, SC Stephens, R.K. Lilley, K.A. Tucker, Helena Hunting, K.A. Linde, and Tara Sivec! AMAZEBALLS!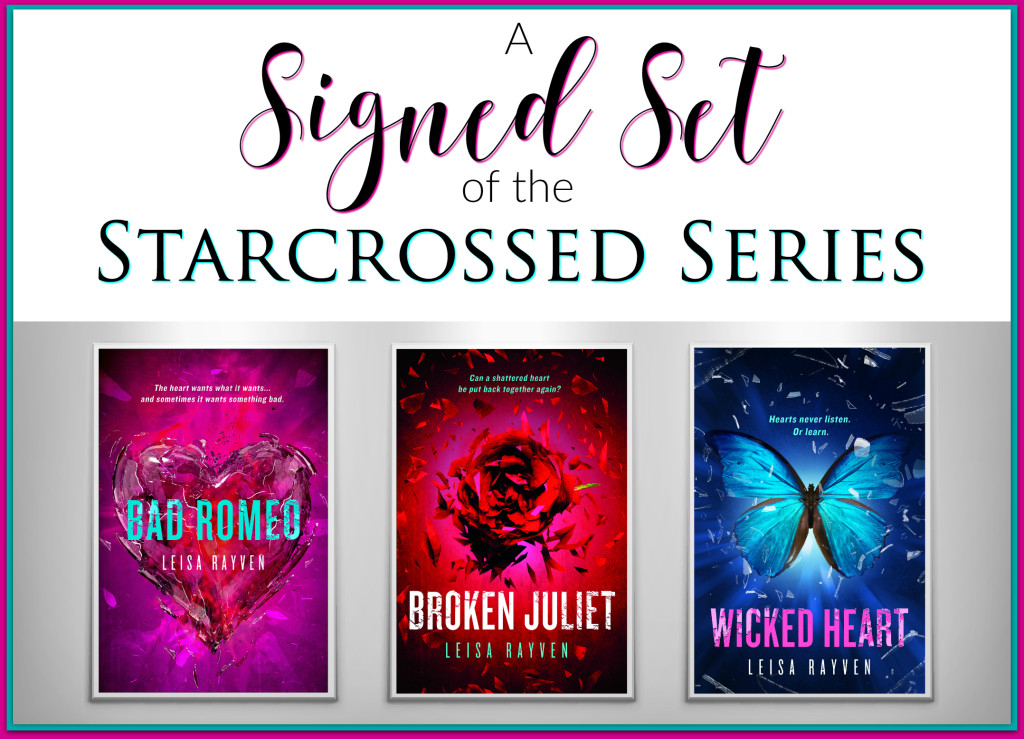 Next, a SIGNED set of Starcrossed books, including BAD ROMEO, BROKEN JULIET, and yep, WICKED HEART.
And last, but absolutely not least, a gift card from Amazon valued at $100 with which you can by ALL THE THINGS. (Even books. Well, let's be honest, especially books.)
Pretty sweet, right? One lucky winner is going to take home ALL of those amazing prizes. That's 19 signed paperbacks in total, PLUS $100 bucks to buy even more books! HEAVEN!
PRE-ORDER links:
Amazon US: http://goo.gl/mgSFEO
Amazon UK: http://goo.gl/VmkvfG
Barnes & Noble: http://goo.gl/iVpVoK
KOBO: https://goo.gl/4Ky3sp
IndieBound: http://goo.gl/zGjfGJ
iBooks: https://goo.gl/iAk8vd
If you'd like to take advantage of your pre-order BONUS entries, you can email your proof-of-purchase to [email protected], or screenshot and comment on the competition post on my Facebook page. Then, hit up the Rafflecopter below to register your entry and pick up a whole bunch of other bonus entries! The winner will be drawn on Wicked Heart's new release date: the 17th of May, 2016. OPEN INTERNATIONALLY!
Good luck, lovelies! May the odds be ever in your favor.
Leisa x