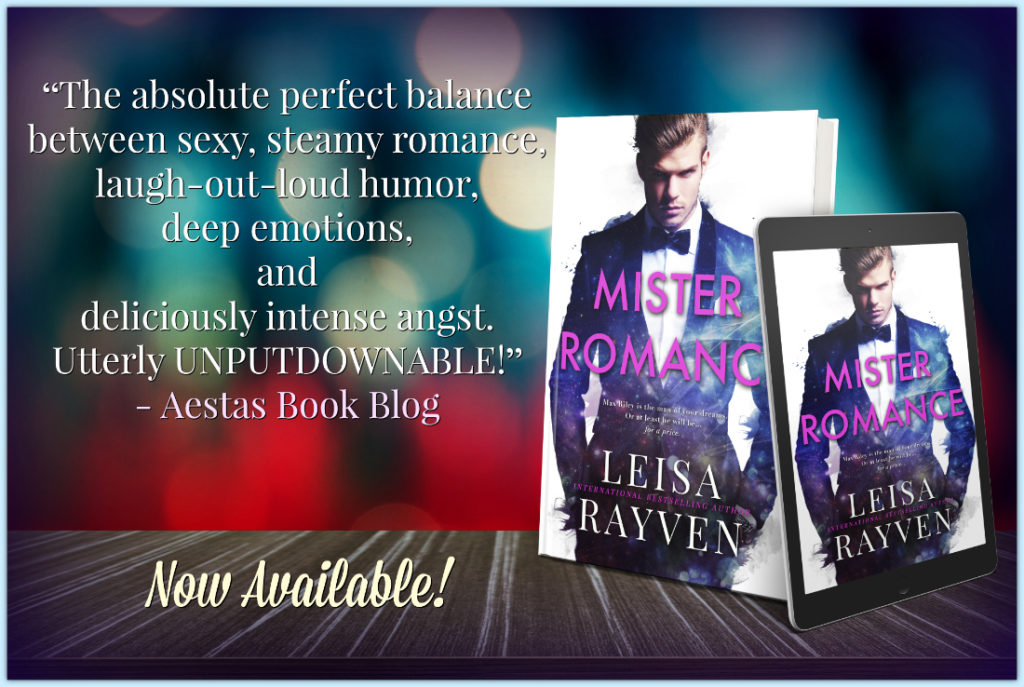 Release day is finally here, and it's thrilling to see Max showing up on e-readers all over the world. This book was a total labor of love, and I can't believe Max and Eden's story is finally in the hands of readers. I really hope you guys enjoy it.
If you haven't had a chance to grab your very own Max yet, don't miss out on the special release price. It's only for a limited time, and I'd hate for you to miss out.
Amazon US: https://goo.gl/h0YRdE
iBooks: https://goo.gl/xxaFdI
Kobo:   https://goo.gl/NK49GZ
Amazon UK: https://goo.gl/a1Wdga
Amazon AU: https://goo.gl/9fcSjX
Amazon BR: https://goo.gl/sViY5Z
Amazon DE: https://goo.gl/1btIjP
Amazon FR: https://goo.gl/IVW1Qg
Amazon IT: https://goo.gl/s3eRHn
Goodreads: https://www.goodreads.com/book/show/34329586-mister-romance?from_search=true
For every single person who's reading, sharing, and pimping, thank you from the bottom of my heart. I adore you all.
Leisa x